How if I just stay home the whole day reading, watching TV and playing with my laptop? Is there anything to blog about?
Friday, 6th January 2012
I'm currently reading that marketing book; Brandwashed by Martin Lindstrom.
I like that book, it gives me a different way to see how companies try to sell products. It's great to know how they try to manipulate our minds to make us buy their products. But as u can see on the picture, I always have my TV and laptop on and they
often distract me from reading. :D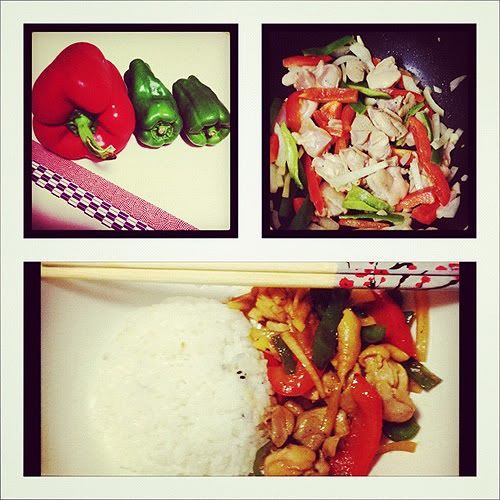 My lunch and dinner that day. I made it myself without any recipe and I call it Chicken Paprika Rice. XD
♥
♥
♥
♥
♥
♥
♥
♥
♥
♥
♥
♥
♥
♥
♥
♥
♥
♥
♥
♥
♥
♥
♥
♥
♥
♥
♥
♥
♥
♥
♥
♥
♥
♥
Today is just another school day, but a little bit special because it was my first class of 2012!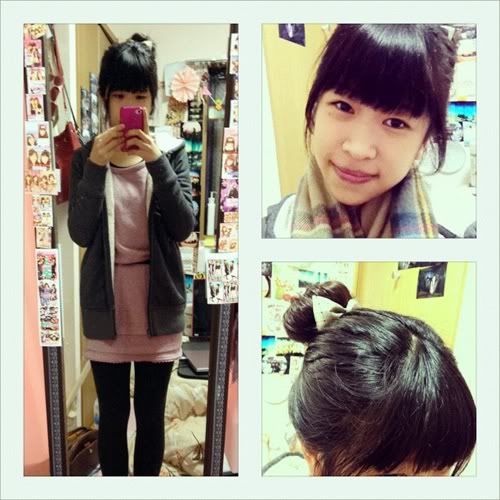 My outfit of the day, very casual today. I made a quite high hair bun and it ended up being so messy after few hours and hurt my head. haha
Bringing my new Rilakkuma pecil case with my old Rilakkuma note book and eraser to school. :)
Had a quick cereal and milk for breakfast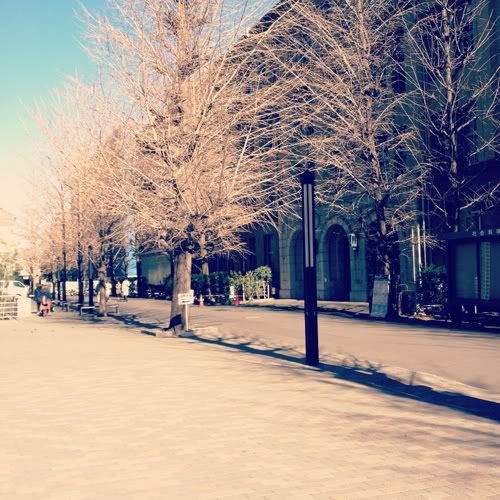 And here is my lovely campus in winter. I hadn't been in campus for almost 2 weeks and now all the trees had lost their leaves. So pretty! Btw I was 30 seconds later to my class because of snapping this picture. haha
After 90 minutes of sitting, listening to lecture and discussion. I went back home and...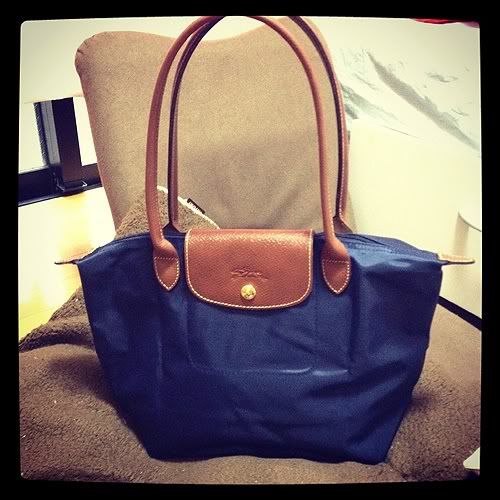 My longchamp bag that I ordered online has arrived!
I bought it to be my schoolbag. I wasn't really sure whether to get this size, the smaller one or the big one at first. But since I heard that even the small one can fit A4 size paper and I may look weird with big bag. I decided to get the small one, I think I'm happy with my choice although it might not fit many books...
Today's lunch and dinner. Nasi Goreng or Fried rice. Left : Lunch version, right: dinner version,

As you can see I used same paprika ingredient with yesterday (which I'll use again tomorrow to make Taco Rice haha) and it's common for me to eat same food in the same day or even for few days in a row. I guess this is part of living alone? ;)

Last, one of my fave quotes from Haruki Murakami:

"But who can say what's best? That's why you need to grab whatever chance you have of happiness where you find it, and not worry about other people too much. My experience tells me that we get no more than two or three such chances in a life time and if we let them go, we regret it for the rest of our lives."

- Haruki Murakami, Norwegian Wood

Don't let your happiness goes :)

♥

A